Have you considered Week Day Renting? The benefits are astounding!
Getdigs.ie is the first online room rental company in Ireland promoting the weekday rental concept. This is an excellent way for people to cut down on their commuting, reduce stress, save money and get more leisure time back into their working week. Weekday rentals are well established in the UK and proving popular for both homeowners and lodgers.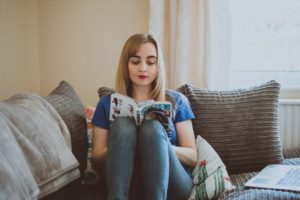 The attraction for the homeowner is they get extra income, which is tax-free if they are an owner-occupier, and still have weekends to themselves. They do not need to register as landlords and are not subject to normal landlord legislation so it's very easy to get started. Simply register with www.getdigs.ie for a three-month period and upload the details of the room. No personal information such as phone or email needs to be shared with potential lodgers as all communication is through a secure service (SMS) on the website. This can be a significant boost to household income and the added beauty of this is that the Homeowner can earn up to €14,000 per annum Tax Free under the Governments Rent-a-Room Scheme..
The advantage for the lodger is a low cost rental option. Being able to use a room during the working week will significantly cut down on commuting and the associated costs and stresses. Having accommodation close to the workplace allows the lodger to focus on job commitments rather than trying to strike a balance between these commitments and the long distance commute. Being able to get the right work-life balance will pay dividends both in career and well being. The fact that the rental cost is likely to be less than the cost of commuting makes the weekday rental option a win-win situation. Lodgers register for free on www.getdigs.ie and have a full featured search and enquiry facility to find the ideal room. Weekday rentals are also a great choice for students, sales agents, contract workers and people on job placement as the rent-a-room option is a much simpler agreement with a homeowner rather than the normal tenancy agreement.
Week-day rentals are growing in popularity in the UK with several sites offering the service in London alone. We at www.getdigs.ie believe that this is a great idea which will prove very popular for both homeowners and lodgers. In this economy anything that cuts down on costs while improving quality of life is to be welcomed.